More than 40 years of flooring experience
Noland Sales Corporation is a superior, floorcovering contractor that endeavors to provide consistency and quality through experience and continuous education; of products, installation, and services, by a staff that is committed to you, the customer.
Noland Sales Corporation was established in 1976 by Donald F. Chassee. Since he retired, we have continued to provide the high standards of service, quality and personal attention established by Mr. Chassee. Our diverse service market extends from local, to national, as well as international. Our alignment with the top flooring manufacturers allows us to provide a comprehensive choice of floorcovering designs. All of our installers are hand-picked, licensed, union members. They are continually trained with the most current flooring installation techniques.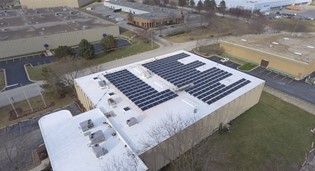 Noland Sales has been actively engaged in " Going Green" by the addition of converting our work space with solar energy as well as working closely with many manufacturers in the supplication of Green products using the most current recyclable technologies.
View our Energy Savings
loaded in 89.9995ms | 12/6/2023 10:49:12 PM